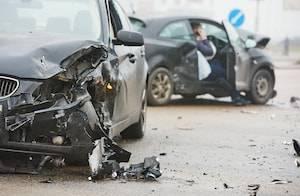 Before getting behind the wheel of a car and hitting the road, it is important to remember that not everything is in your control. Car accidents can happen to any motorist at any time, regardless of whether the driver follows the rules of the road. In 2017, more than 6.45 million car accidents occurred throughout the United States. Actions taken after a collision can help determine whether medical attention is required, who is at fault, and if legal action needs to be taken. While planning for a vehicle collision is almost impossible, understanding the process of what to do after a crash can help you make sure you can recover compensation from those who were responsible.
The Type of Collision Can Affect the Outcome
Based on the location and force of impact at the time of the accident, outcomes can differ significantly. For example, the aftermath of a rear-end collision could be drastically different from a head-on collision. Being struck from behind can result in whiplash, but colliding with another vehicle in front or being hit on the side or "T-boned" at an intersection can prove fatal in some cases.
...