Lake County Lawyers for Shopping Mall Injuries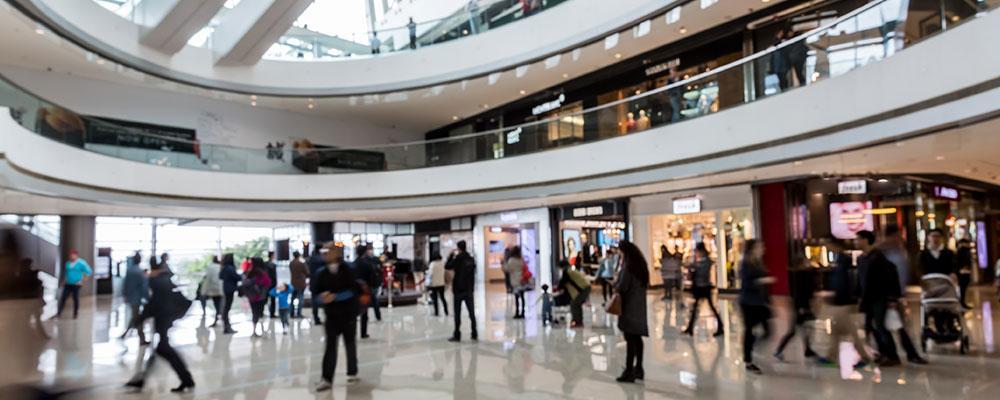 Restaurant Accident Attorneys in Barrington, IL
Individuals and entities who own a retail business assume responsibility for keeping their property reasonably safe for customers, vendors, employees, and anyone else who comes into the business legally. When someone is injured while on another's property, the property owner may be financially liable for the injuries that the victim has sustained. Sadly, such incidents are common in retail stores, shopping centers, and restaurants. The skilled team at Barrington Injury Attorneys has the knowledge, resources, and experience to help injured victims seek full compensation for their injuries.
Lake Zurich Advocates for Those Hurt in Retail Stores
Customers, vendors, and other guests in a shopping mall or individual store can suffer injuries in a variety of ways. Every year, for example, more than 1 million people seek emergency room treatment for injuries related to slip and fall accidents, a large percentage of which took place in a commercial retail setting. A person could also be injured by falling merchandise, hazards in parking areas, and moving equipment such as hand trucks or pallet jacks. Negligent or reckless actions by store employees can also cause injury to guests.
In many retail injury situations, employees and management are likely to attempt to reduce their potential liability after an accident. This may be especially true when the accident occurs on the property of a well-known retail chain or corporation. Following the accident, you might be asked—or pressured—to sign documents that could result in you inadvertently waiving your rights to pursue full compensation in court. It is important that you do not sign any document or make any statements to insurance companies before you meet with an experienced premises liability attorney.
Counsel for Illinois Restaurant Accidents
In the greater Chicago area, there are thousands of restaurants to choose from when you wish to eat out. From fast food to fine dining, and everything in between, the selection of dining establishments in Northern Illinois is sure to please even the pickiest eater. Unfortunately, however, restaurants, fast-food joints, and delicatessens can be the sites of serious, often life-changing, injuries. Spilled drinks, dropped food, and staff members under pressure can lead to dangerous conditions for guests.
At Barrington Injury Attorneys, we understand the importance of conducting a full investigation into the circumstances surrounding your injuries. We will review security footage, speak with witnesses, and look for any and all details that could be used in building your case for compensation. From there, we will negotiate with insurance companies on your behalf while we prepare for the possibility of trial. Our lawyers are not afraid to stand and fight for you, both in negotiations and inside the courtroom.
Call 847-381-8700 for a Free Consult
For more information about collecting compensation following an accident in a shopping mall, retail store, restaurant, or any other commercial establishment, contact our office. Call 847-381-8700 to schedule a free consultation with an experienced member of the team at Barrington Injury Attorneys today. Our firm serves clients in Barrington, Lake Barrington, Lake Zurich, Inverness, Fox River Grove, Hoffman Estates, Algonquin, Lake County, Kane County, McHenry County, and the surrounding areas.