Lake County Motorcycle Accident Injury Attorneys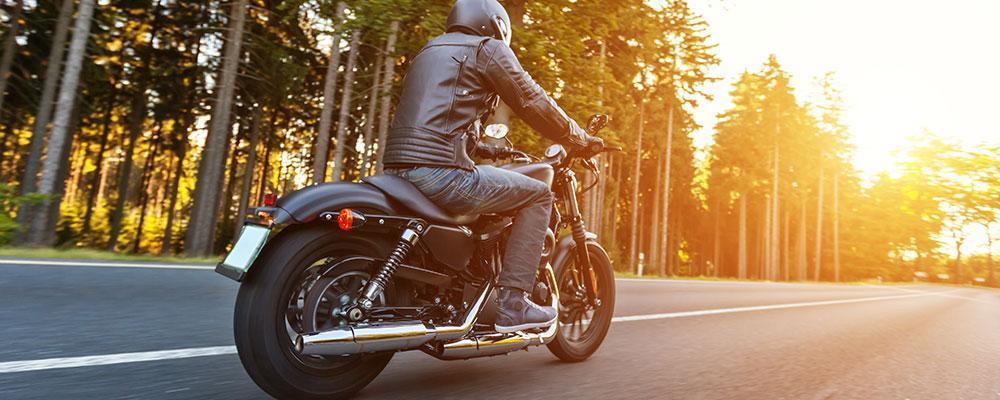 Lawyers for Riders Hurt or Killed in Traffic Accidents in Barrington
Motorcycles offer an economical, environmentally friendly, and enjoyable way to travel. For many motorcyclists, riding is more than just a means of transportation–it is a lifestyle. Of course, riding a motorcycle can also be a risky activity. The National Highway Traffic Safety Administration found that motorcycle riders were 28 times more likely to die in a traffic accident than those in passenger cars. Barrington Injury Attorneys provides sound legal guidance to motorcycle riders who have been hurt in a traffic accident as well as families who have lost a loved one in a motorcycle accident. We will work closely with you to help you and your family get the compensation you deserve.
Lake Zurich Motorcycle Injury Lawyers Fighting for Your Rights
When someone else's negligence causes you to be injured in a motorcycle crash, it is only fair that they reimburse you for your damages. Although auto insurance is intended to compensate motorists involved in a traffic accident, auto insurance payouts rarely provide the full compensation that an injured motorist needs.
If you or a loved one were seriously injured in a motorcycle accident, you probably have an overwhelming number of expenses. Ambulance fees, hospital bills, prescription medication costs, physical therapy, and other medical expenses can quickly add up to staggering amounts. Additionally, you may have been forced to miss a significant amount of time at work and are feeling the added strain of lost income. Our firm can help you pursue compensation for these and other expenses related to your injuries.
A Law Firm You Can Count on in Inverness
Our personal injury attorneys have over 35 years of combined legal experience. The team of legal professionals at Barrington Injury Attorneys is qualified to handle a wide variety of motorcycle accident cases. These include but are not limited to:
Drunk driver and drugged driver accidents

: Driving under the influence causes thousands of serious

auto accidents

every year. If you were in an accident caused by a driver under the influence of alcohol and/or drugs, you deserve to be compensated for your expenses and suffering.

Distracted driver accidents: Multiple studies show the extreme dangers associated with distracted driving. If you were hit by a motorist who was using a cell phone, eating or drinking, programming a GPS, or was otherwise engaged in activities which took their attention away from the road, contact Barrington Injury Attorneys to learn about your options.
Wrongful death accidents: Because riders are significantly more exposed and vulnerable to injuries than those in passenger vehicles, many motorcycle accidents are fatal. If you have lost a loved one in a motorcycle accident caused by a negligent driver, we can help you hold the guilty party accountable. Through a wrongful death suit, you can pursue compensation for medical expenses, funeral and burial expenses, the deceased's lost wages and lost benefits, loss of consortium, and more.
Catastrophic injury accidents: Some motorcycle accident injuries permanently impact a person's ability to work, care for children, and live a normal life. If you suffered a traumatic brain injury, spinal cord injury, severe burn, accidental amputation, or other life-altering injuries, our team can assist you. We will help you recover compensation for your lost wages, pain and suffering, mental anguish, medical bills, loss of enjoyment of life, and more.
Call 847-381-8700 Today
If you have been seriously hurt or a loved one was killed in a motorcycle crash, contact Barrington Injury Attorneys at 847-381-8700 and schedule a free consultation and case review. We serve motorcycle accident victims in Cook County, Lake County, Kane County, McHenry County, Barrington, Lake Barrington, Inverness, Lake Zurich, Hoffman Estates, Fox River Grove, Algonquin, and the surrounding areas.