Barrington Car Accident Lawyer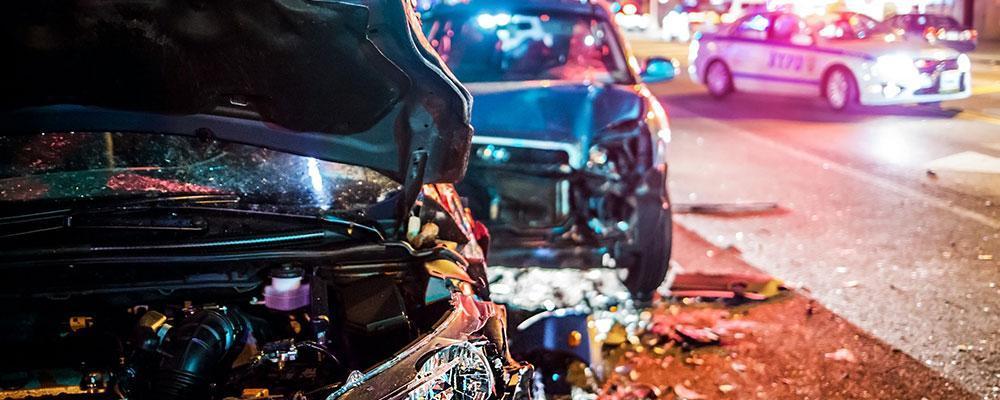 Law Firm in Lake County for Clients Injured in Car Crashes
If you have ever been in a car accident, you know how terrifying an experience it can be. On average, there are six million traffic accidents in the United States every year. Some of these accidents are "fender-benders" resulting in only minor injuries; others can be catastrophic, causing significant hardship for victims and their families.
At Barrington Injury Attorneys, we understand that an automobile accident can be a life changing event. It is why we work diligently to help our clients receive the compensation they deserve.
Experienced Cook County Lawyer for Car Accident Victims
There are numerous ways that a person can become involved in a car accident. Common causes of serious auto accidents include but are not limited to:
Drunk driving:

Thousands of individuals are hurt or killed by accidents involving a drunk driver every year in the US. If you were injured in an accident caused by a drunk driver, you deserve to receive compensation for your injuries.

Drugged driving: Although we usually think of alcohol when it comes to impaired driving, the reality is that many people drive under the influence of drugs – both legal medications and illegal substances. The Centers for Disease Control and Prevention reports that drugs are involved in approximately 16 percent of all motor vehicle crashes.
Traffic violations: Drivers who do not follow traffic laws put themselves and everyone else around them in danger. If you were hit by a driver who was speeding, making illegal lane changes, ignoring traffic signals, or otherwise driving erratically, you may be eligible for compensation.
Distracted driving: Using a cell phone while driving is becoming a major problem on American roadways. Individuals who use their cell phones to text or surf the web while operating their vehicle can be held liable for the damages they cause in an accident. Drivers who drink, eat, smoke, or engage in other activities while driving can also cause devastating car accidents.
Kane County Counsel for Ridesharing Accidents
Any car accident can present a wide range of complicating factors, but crashes involving ridesharing vehicles can be especially complex. Under Illinois law, ridesharing companies like Uber and Lyft are required to carry insurance policies to cover passengers when they are using rideshare services. Unfortunately, having coverage does not mean collecting damages will be easy following an accident. If you have been injured while riding with Uber or Lyft or in a crash caused by a ridesharing driver, our attorneys will help you recover fair compensation for your injuries.

Protecting Your Rights in Lake Zurich and Inverness
If someone else's negligence caused you to suffer injuries, it is only fair that the responsible party pay for your damages. Through a personal injury lawsuit, you can pursue compensation for medical bills, ambulance fees, prescription medication costs, lost wages, and other damages. If your injuries have negatively impacted your ability to do your job, you can pursue compensation for your reduced future earning capacity as well. The skilled attorneys at our firm have over 35 years of experience helping injured victims recover the compensation they need and deserve. We are equipped to investigate, negotiate, and if necessary, litigate your case on your behalf.
Schedule a Free Consultation
If you have been hurt in a car accident, contact our office to learn about your legal options for pursuing compensation. Schedule a free, confidential consultation by calling us at 847-381-8700 today. We serve clients in Barrington, Lake Barrington, Lake Zurich, Inverness, Hoffman Estates, Fox River Grove, Algonquin, Cook County, Lake County, Kane County, McHenry County, and the surrounding areas.