Train and Bus Accident Lawyers in Barrington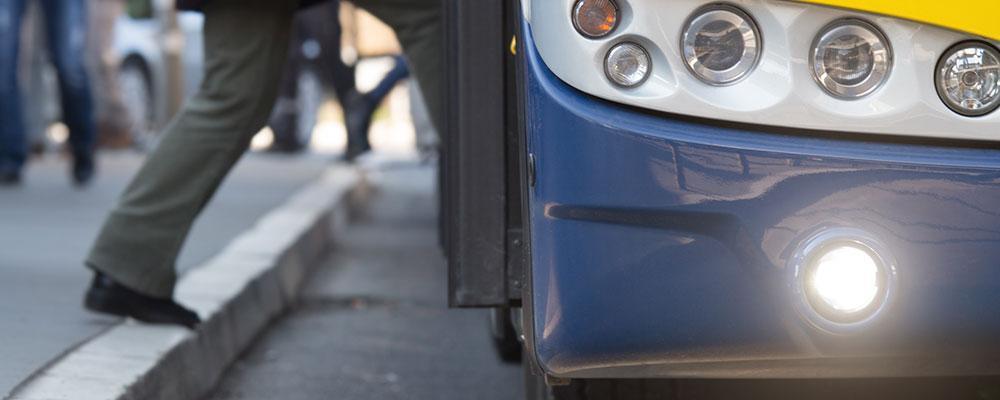 Attorneys for Those Injured on Public Transportation in Northwest Cook and Lake County
The Chicago area is known for its numerous public transportation options. Whether you are taking an elevated train, subway, or bus, public transportation can be a cost-effective and environmentally-friendly way to get from place to place. Unfortunately, not every ride on public transportation is without incident. If you have been hurt or a loved one was killed in a public transportation accident, contact the experienced legal professionals at Barrington Injury Attorneys for help.
Pursuing Compensation for You and Your Family in Lake County
A personal injury lawsuit comes down to the question of fault. The party responsible for your damages could be the driver or operator of the vehicle, the manufacturer of the vehicle, another driver, contractors, the transportation company itself, another party, or a combination of several parties. Barrington Injury Attorneys will determine what party's negligence led to the accident and then work to hold the appropriate party or parties responsible. We will help you pursue compensation for your hospital bills, physical therapy, prescription medication costs, lost wages, pain and suffering, and more.
Public Transportation Accident Personal Injury Lawsuit
The experienced attorneys at our firm are capable of handling even highly complicated public transportation accident cases. We will carefully investigate the circumstances of the accident so that we can determine exactly what happened. From there, we will deal with the insurance companies and build a strong argument for compensation. Our team values personal service, hard work, and integrity. We strive to help injured individuals and their families put their lives back together after a devastating accident.
More specifically, our team of legal professionals will:
Study the scene of the accident and interview witnesses or others involved in the accident:
Investigate the parties involved in the accident to determine who the responsible party or parties are;
Assess your medical records to determine the extent of your damages;
Examine any police reports filed after the accident;
Negotiate with the insurance company and other involved parties in order to get you the most compensation possible; and
Propose settlements.
Although many personal injury lawsuits are settled outside of court, Attorney Joseph Lucas and his team have significant trial experience and are fully prepared to take your case to court if necessary. We do whatever it takes because you deserve to get the full compensation you are entitled to under the law.
Since its establishment in 1993, Barrington Injury Attorneys has always put clients first. We take an individualized approach to injury lawsuits and become personally invested in our clients' success. We have seen how a serious accident can absolutely devastate a family, so we do everything we can to help get injured parties financial relief. Our dedicated team has the experience, skills, education, and legal knowledge you need to have the best possible chances of receiving compensation.
Call Us Today to Schedule an Appointment
To schedule a free, confidential, no-obligation consultation at Barrington Injury Attorneys, call us at 847-381-8700 today. We serve public transportation accident victims in Cook County, Kane County, McHenry County, Lake County, Barrington, Lake Barrington, Lake Zurich, Inverness, Hoffman Estates, Algonquin, Fox River Grove, and the surrounding areas.