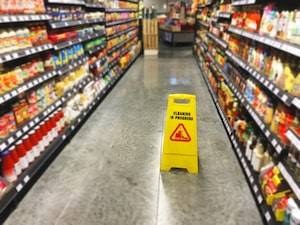 In a split second, a slip and fall accident can cause agonizing injuries. If you or a loved one were hurt in a slip and fall or trip and fall accident, you may be interested in seeking compensation for your damages. Medical expenses, lost wages, pain and suffering, and other damages may be recoverable through a premises liability claim. To receive compensation, however, you will need to prove that your injuries were caused by the property owner's negligence.
Property Owner Negligence in a Slip and Fall Accident
Slip and fall accidents can lead to painful injuries that incur a massive amount of medical debt. Many slip and fall accident victims are also left unable to work or complete daily responsibilities because of their injuries. Financial compensation for these physical injuries and other losses may be available through a premises liability claim. However, the burden of proof in a slip and fall case is on the person seeking damages. This means that you and your attorney will need to demonstrate that the property owner or property occupier's negligence caused the accident.
A property owner may be considered negligent if he or she allowed lawful visitors to the property to be exposed to unreasonable dangers. Some unsafe conditions that may lead to slip and fall accidents include:
...