Barrington Attorneys for Uninsured and Underinsured Motorist Accidents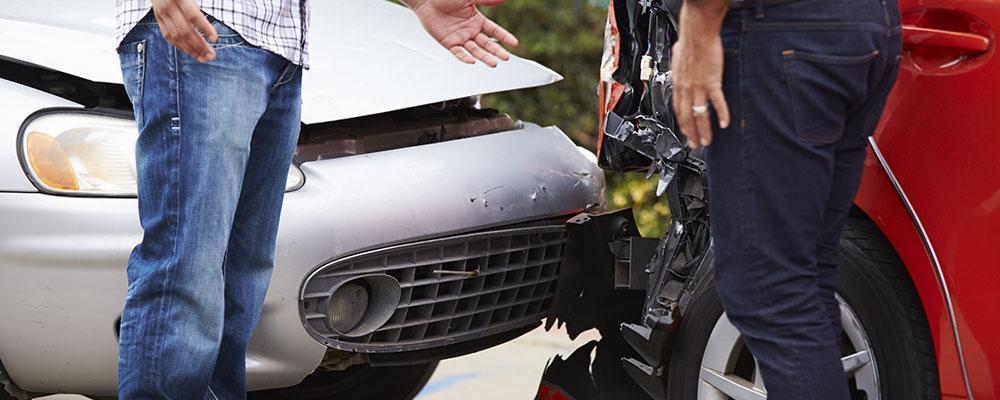 Lawyers in Lake County for Crashes Caused by Drivers Without Insurance
When a person is hurt in a car, truck, or motorcycle accident caused by the actions or negligence of another party, the victim has the right to expect the other party to assume responsibility for covering the victim's losses. The party who was at fault will usually be liable for the victim's medical bills, lost wages, property damages, in addition to considerations such as pain and suffering. Under Illinois law, all drivers who operate a vehicle in the state must have liability coverage through an auto insurance carrier to offer security if an accident were to occur. Despite the law, many drivers do not have the necessary coverage.
At Barrington Injury Attorneys, we know how frightening it can be to discover that the driver who was at fault for your accident does not have sufficient insurance. You may be panicking about how you are going to pay all of the bills related to your accident. The good news is that you may have several options for collecting the compensation you need, and our team will work with you in determining which option best fits your situation.
Uninsured and Underinsured Motorist Insurance Coverage
Any auto insurance company that provides policies to the residents of Illinois is required by law to offer their customers a specific type of coverage called uninsured and underinsured motorist, or UM/UIM, coverage. The insurer must make UM/UIM coverage available with limits equal to the limits chosen by the policyholder for bodily injury and death. By law, policyholders can opt not to carry UM/UIM coverage, but when it is in effect, the coverage protects a covered individual who is injured in an accident caused by an uninsured or underinsured driver.
An uninsured driver—a motorist who carries no auto liability insurance whatsoever—is breaking the law. An underinsured driver, on the other hand, may be perfectly legal because he or she carries liability coverage, but the policy limits are not sufficient to cover the injuries or damage caused by the crash.
When an uninsured or underinsured driver causes an accident, it is still possible to recover compensation for your injuries, but the process of doing so can be quite challenging. As an injured victim, you could file a lawsuit against the at-fault party directly to cover your losses, but if the driver has not paid for car insurance, the chances of collecting substantial compensation are not very good. In fact, court costs are likely to surpass the amount you ultimately collect from the suit. With that in mind, your best remaining option might be to pursue compensation from your own auto insurance carrier.
Protecting Your Rights in Hoffman Estates
At Barrington Injury Attorneys, we have more than 35 years of combined personal injury experience, and we understand that most insurance carriers are businesses that operate to make a profit. This means that most insurers will do what they can to minimize payouts, even if you have been a loyal customer for a long time. Your insurer may offer a settlement in an uninsured/underinsured motorist situation, but it likely to be much less than you need to cover your losses.
Attorney Joseph Lucas and his team will not be intimidated by insurance companies, and we are not afraid to stand up and fight for you. We understand the importance of good-faith negotiations, but we are fully prepared to fight for what you are entitled to—in court, if necessary.
Schedule a Free Consultation
For more information about collecting damages for injuries caused by a motorist without sufficient insurance, contact our office. Call 847-381-8700 to schedule a free, no-obligation consultation and case review at Barrington Injury Attorneys today. Our firm represents injured victims in Barrington, Lake Barrington, Lake Zurich, Hoffman Estates, Inverness, Fox River Grove, Algonquin, Lake County, Kane County, McHenry County, Cook County, and the surrounding areas.