Barrington Personal Injury Attorneys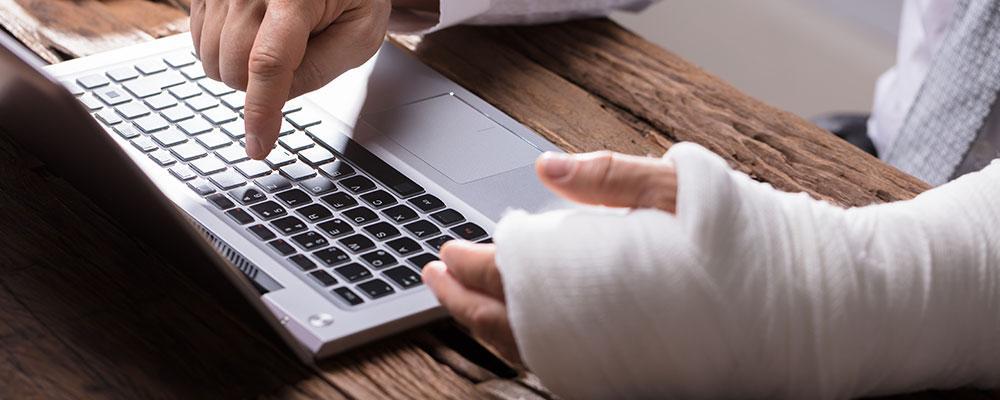 Lawyers Helping Injured Victims in Lake, Cook, McHenry, Kane, and DuPage Counties
At Barrington Injury Attorneys, our experienced personal injury lawyers are committed to helping individuals who have been injured in an accident due to the negligence of others. We understand that these injuries can leave victims with devastating medical bills. Fortunately, compensation is often available to those who have been hurt. If you or a loved one has been injured, we are equipped to help you seek the full compensation you deserve.
Victims' Advocates in Hoffman Estates, IL
Our attorneys handle a wide variety of personal injury matters including:
Motor vehicle accidents: Car

,

truck

, and

motorcycle accidents

can be devastating, and we will not be intimidated by insurance companies into accepting lowball settlement offers;

Public transit accidents: Injuries occur on buses, subways, trains, and other modes of public transportation virtually every day. Our attorneys will work hard to recover damages, even if a government agency was at fault.
Premises liability accidents: Falls are among the leading causes of injuries in the United States, including slip and fall accidents in stores, shopping centers, and restaurants;
Dog bites: Each year, millions of dog bite victims require emergency medical attention, many of whom are children. We help victims seek justice under Illinois' strict liability laws; and
Workplace accidents: We will explore all avenues for collecting compensation following a worksite accident, including injuries at a construction site or in an industrial setting.
We also assist surviving family members to seek compensation through wrongful death claims when a loved one is killed in a preventable accident.
Cook County Accident Lawyers
The legal team at Barrington Injury Attorneys has more than 35 years of combined personal injury experience. Our skilled professionals know what it takes to get the best possible result. Our firm offers no free consultations so that you can call us without worrying about how you will pay for your appointment. This allows us to get started immediately and to preserve evidence that could be important to your case. We also work closely with a large network of experts, including accident reconstructionists, engineers, doctors, and financial professionals whose knowledge and insight is often crucial.
When you choose our firm, you become part of our extended family, and we will listen closely to your needs every step of the way. We can even coordinate your medical care so that you can focus on making a full physical recovery while your case is proceeding. Our personalized approach has helped us recover millions of dollars in verdicts and settlements for our client, and we are ready to put our experience to work for you.
Contact Us Today
If you or a member of your family has been injured in any type of accident, contact our office right away. Call 847-381-8700 to schedule a free consultation and case evaluation today. We will work hard to get you the full compensation you need to put your life back on track. Our team represents clients in Barrington, Lake Barrington, Hoffman Estates, Fox River Grove, Lake Zurich, Inverness, Algonquin, Kane County, Lake County, McHenry County, Cook County, and the surrounding areas.