Truck Accident Injury Law Firm in Lake County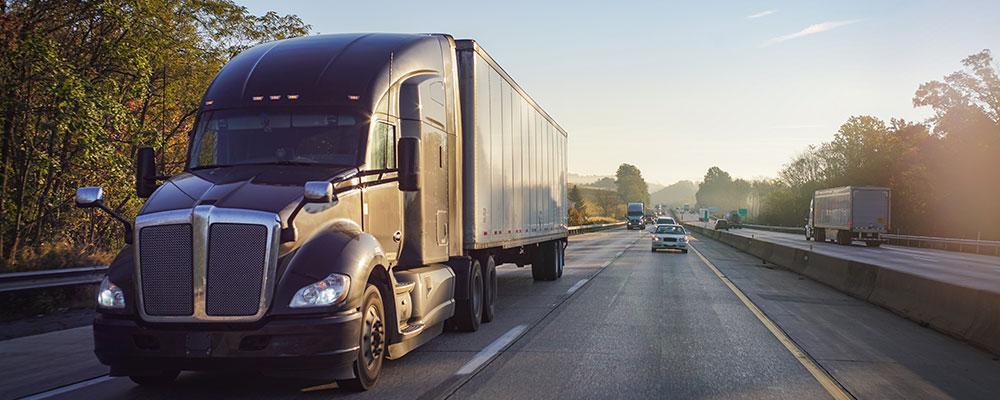 Barrington Attorneys for Victims of Semi Truck Crashes
If you have been in an accident involving a semi, big rig, tractor-trailer, box truck, delivery truck, or flatbed truck, you know just how terrifying these accidents can be. Truck accidents can cause devastating damage to both property and other motorists. Sometimes, a truck accident is caused by loose cargo falling into the roadway; other times, it is truck itself that is involved in the accident.
At Barrington Injury Attorneys, we know the destruction that being in a serious truck accident can bring into a person's life. That is why we put our 35 years' worth of experience to work every day in helping truck accident victims get compensation for their injuries.
Causes of Truck Accidents
Truck accidents can happen for a multitude of reasons. Some common causes of truck accidents include:
Driver fatigue:

Driving a truck for a living can be wearying. Drivers are expected to travel great distances and often sacrifice sleep to meet strict deadlines. When a truck driver is too tired or sleep-deprived to drive safely, he or she puts other motorists in danger.

Loose, falling, or shifting cargo: There are certain standards which must be met when securing truck cargo. Items must be packed and strapped down to the truck in such a way that the cargo stays put even at high speeds. When cargo is loose, it can shift around within the truck, causing the truck to become off balance or even tip over. Cargo that falls from a truck onto the roadway creates an obstacle that can cause seriously injuries.
Drugs and alcohol: Just as with other drivers, some truck drivers choose to drive after consuming alcohol. Others sometimes use various drugs to help them cope with life on the road. Although any type of intoxicated driving is dangerous, operating a massive vehicle such as a commercial truck while under the influence is especially reckless.
Tire blowouts and jackknifing: Although many tire blowouts do not cause an accident, sometimes a tire blowout can cause a truck driver to lose control of his or her vehicle. A jackknife occurs when the trailer of a semi-truck forms a 90-degree angle with the cab, often as the result of oversteering or other driver error.
Improper truck maintenance: Not every truck accident is the fault of the truck driver. A trucking company's failure to properly maintain its fleet of vehicles can lead to devastating accidents. Defects with cargo securement devices can also lead to truck accidents. Barrington Injury Attorneys will thoroughly investigate your case and determine where responsibility for the accident lies.
Lawyers You Can Depend on in Hoffman Estates
The skilled lawyers at our firm have more than 35 years of combined experience in the practice of personal injury law. We also have the education, background, and resources to handle even the most complex truck accident cases. Our team is not afraid to stand up to large trucking companies, their attorneys, or their insurance companies. We are committed to helping you recover maximum compensation for your injuries, and we will remain at your side every step of the way.
Schedule a Free Consultation Today
For more information about claims for injuries due to truck accidents, contact our office. Call us today at 847-381-8700 to schedule a free consultation regarding your case. Barrington Injury Attorneys serves clients in Barrington, Lake Barrington, Lake Zurich, Algonquin, Inverness, Fox River Grove, Lake County, Cook County, Kane County, McHenry County, and the neighboring areas.