Lake County Bicycle Accident Injury Lawyers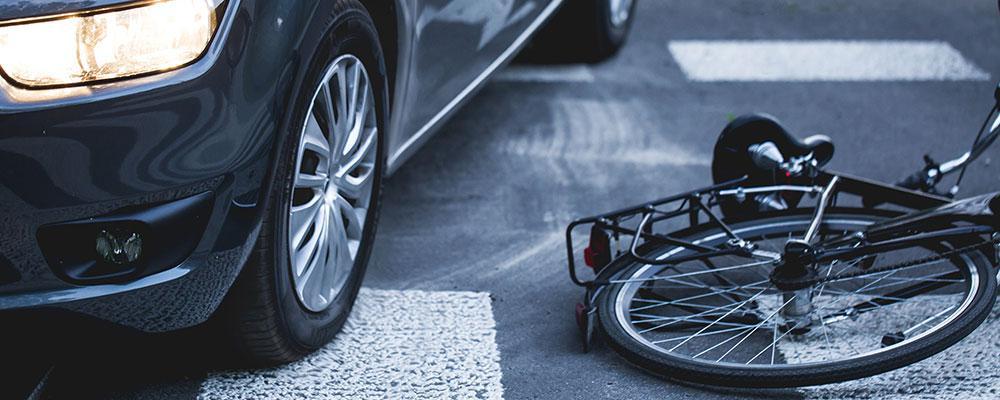 Attorneys in Barrington for Injured Bike Riders and Pedestrians
Bicycling or walking can be a healthy alternative to driving. Sharing the road with cars, trucks and other vehicles, however, can be extremely dangerous for cyclists and pedestrians. Barrington Injury Attorneys offers legal advice and representation for victims of bicycle and pedestrian accidents. If you have been injured while walking or riding a bike, we can help you pursue compensation for your medical bills, lost wages, pain and suffering, and more.
McHenry County Lawyers for Injured Pedestrians
Car-on-pedestrian accidents are often fatal. If a pedestrian survives being hit by a car, he or she may suffer serious, often life-changing injuries. Some of the most common types of injuries sustained by pedestrians include traumatic brain injuries (TBI), neck and spine injuries, broken bones, disfiguring injuries, and injuries which leave the victim permanently disabled.
If your injury has impacted your ability to work, Barrington Injury Attorneys will pursue compensation for your past and future lost wages. We can also seek compensation for your pain and suffering and loss of enjoyment in life.
Bicycle accidents can be just as horrific as pedestrian accidents. Whether your accident was caused by a negligent driver, bicycle defect, hazardous environment, or other reason, we will thoroughly investigate your accident so that the responsible party can be held responsible.
Law Firm Serving Fox River Grove
The compassionate team of legal professionals at Barrington Injury Attorneys can help you if you or a loved one have been hurt in an accident. Almost immediately after the accident, you may start receiving calls or letters from insurance companies looking to secure a quick settlement. Unfortunately, an insurer's first offer is almost never enough to cover a victim's long-term needs. It is important to speak with an attorney before you sign any agreements or give any information to an insurance company.
When you contact our firm, we will investigate the circumstances of your accident, speak with expert witnesses, negotiate on your behalf, and work to get you the settlement you need and deserve. If a settlement cannot be reached, our seasoned trial lawyers will fight for your rights in court.
Attorney Joseph Lucas and his team have more than 35 years of combined personal injury experience. At our firm, we know the torment that a serious accident can have on a family. We will be by your side every step of the way during the legal proceedings and will work hard to get you compensation. Dedication to our clients is our highest priority.
Contact Us Today to Learn More
At Barrington Injury Attorneys, we have seen firsthand how a pedestrian or bicycle accident can turn a person's life upside down. Our team of passionate attorneys will work to hold the negligent party accountable for their wrongdoing while getting you reimbursement for your injuries. Contact our office to schedule a free, no-obligation consultation so that we can discuss your legal options. Call 847-381-8700 today. Our lawyers serve bicycle accident and pedestrian accident victims in Barrington, Lake Barrington Lake Zurich, Inverness, Hoffman Estates, Fox River Grove, Algonquin, Cook County, Lake County, Kane County, McHenry County, and the surrounding areas.