Barrington Slip and Fall Injury Attorneys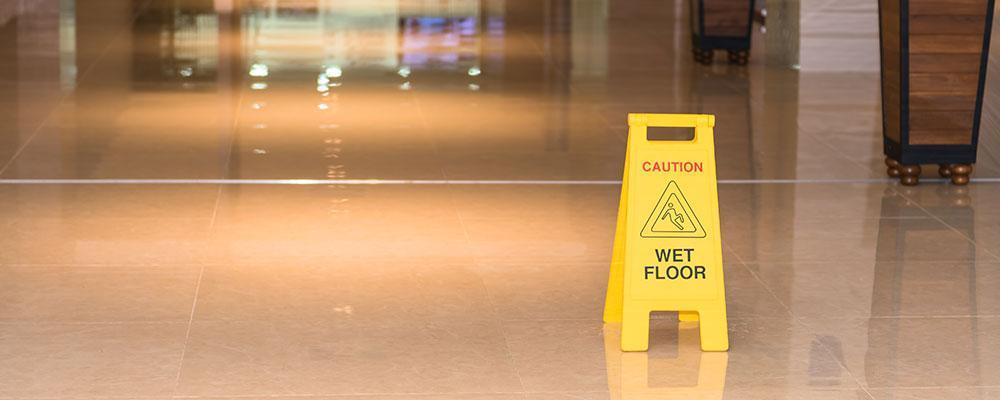 Lawyers for Trip and Fall Cases and Other Premises Liability Matters in Lake, Cook, McHenry, Kane, and DuPage Counties
One of the most common ways in which you could be injured while on someone else's property is a slip and fall accident. Trip and fall accidents are also common. A recently-mopped floor, a cracked walkway, or crumbling steps, or an icy parking lot could all result in falls that lead to serious and possibly life-altering injuries. At Barrington Injury Attorneys, we understand the challenges that slip and fall accident victims often face, and we are equipped to help those who have been hurt seek the compensation they deserve.
Lake Zurich Counsel for Slip and Fall Victims
A slip and fall accident is categorized under the area of law formally known as premises liability. The primary principle of premises liability law provides that the owner or occupier of a particular property is responsible for the well-being and safety of anyone who legally comes onto or into the property. If negligent actions or inaction on the part of the owner result in a guest or visitor suffering injuries, the owner can and should be held financially responsible. It is important to understand that premises liability applies to commercial properties such as a shopping center, store, or restaurant, as well as to private homeowners.
Building Your Case for Compensation
The team at Barrington Injury Attorneys have more 35 years of experience in the practice of injury law. Our lawyers know what is necessary to help you obtain maximum compensation as efficiently as possible. If you have been injured in a slip and fall accident, we will help you prove the elements necessary for a favorable outcome, including:
You were owed a duty of care: As long as you were permitted to be on the property, either by express or implied invitation, the owner assumed responsibility for keeping you safe;
The duty of care was breached: If the owner was negligent in addressing a known hazard or failed to warn you of the hazard's existence, he or she may have breached the duty of care;
You suffered injuries and measurable losses: Measurable losses include medical expenses, lost wages, and a decrease in earning potential; and
The breached duty of care caused your injuries: The owner's actions or negligence must have been the direct cause of your slip and fall.
At Barrington Injury Attorneys, we are familiar with techniques and tactics that business owners and their insurers will often use to limit their liability. They may, for example, attempt to shift some or all of the blame to you or dispute that your injuries were related to your slip and fall. Our attorneys are not afraid of insurance companies, and we will not be bullied into accepting low-ball settlement offers. Instead, we will continue to advocate on your behalf until you get the compensation you need to begin rebuilding your life.
Call 847-381-8700 for Help
If you or someone you love has been injured in a slip and fall accident, you should contact our office right away. Call 847-381-8700 to schedule a free consultation and case review with Barrington Injury Attorneys today. Our firm represents individuals and families in Barrington, Lake Barrington, Lake Zurich, Inverness, Fox River Grove, Hoffman Estates, Algonquin, Kane County, Lake County, McHenry County, Cook County, and the surrounding areas.