Barrington Work Injury Lawyers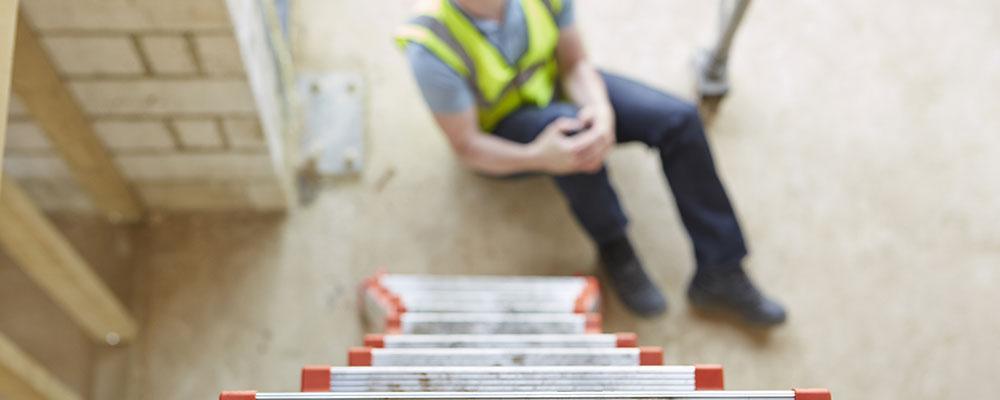 Attorneys in Lake County for Workers Injured on the Job
According to government statistics, approximately 200,000 Illinois workers are injured while performing their jobs each year. This number includes workers in both the private and public sectors. About one-third of these cases are serious enough to result in missed time at work. Many others may be restricted or transferred as a result of their injuries.
At Barrington Injury Attorneys, our knowledgeable team understands that a work injury can have a dramatic effect on your life. If you are an hourly or salaried employee, your employer is required to carry workers' compensation insurance coverage, but the benefits offered under workers' comp are often not sufficient to allow you to get back to normal. However, if your injuries were caused—even just partially—by a party other than your employer, you could file a third-party personal injury claim alongside your workers' compensation claim. If you perform contract work or workers' comp is not available for any other reason, a personal injury claim may also be appropriate.
Our team has more than 35 years of combined legal experience, and we understand how complicated third-party work injury claims can be. We will meet with you to discuss your case and help you fully understand the options that may be available to you. Getting you the compensation you need and deserve is our top priority.
Algonquin Counsel for Complex Workplace Injury Cases
If you have suffered an injury while at work, you are prohibited by Illinois law from suing your employer, managers, or coworkers, with very few exceptions. Depending on the situation, however, there may be another party or parties whose negligence or recklessness contributed to your injuries.
If you are an electrician, for example, who performs contract work on new developments and you are hurt while running wires at a new construction site, the overseeing general contractor of the project might be liable for failing to maintain a reasonably safe jobsite. On a similar note, if you are required to drive for your job and another driver causes a crash in which you suffer injuries, you would be entitled to pursue compensation from the at-fault driver. In some situations, you may be able to seek compensation from more than one responsible party.
Putting the Pieces Together in Lake Zurich
Attorney Joseph Lucas and the rest of the team at Barrington Injury Attorneys have helped many injured workers recover compensation for their injuries. When you contact our firm, we will go to work in investigating the circumstances of your accident and determining what and who caused your injuries. Our lawyers employ the assistance of a variety of professionals and experts, including analysts, engineers, vocational experts, and doctors, as appropriate, to help us build a case designed to obtain maximum compensation. We can also help coordinate your medical care so that you can begin working toward a full physical recovery as well.
Schedule a Free Consult
If you have been injured in any type of work-related accident, it is important to know your available options. Contact our office to discuss your case in a free, confidential consultation with a skilled member of our team today. Call 847-381-8700 for an appointment. We represent injured workers and their families in Barrington, Lake Barrington, Inverness, Lake Zurich, Algonquin, Hoffman Estates, Fox River Grove, Lake County, Kane County, McHenry County, and the rest of Northern Illinois.