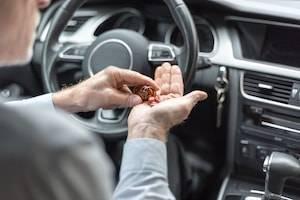 Traffic violations, distracted driving, and drunk driving all contribute to the growing number of car accidents that occur throughout the United States. Not mentioned enough, however, is the topic of drugged driving. Every time a drugged motorist gets behind the wheel, society could be facing a potential disaster. According to the Centers for Disease Control and Prevention (CDC), approximately 16 percent of all motor vehicle crashes are caused by drivers under the influence of drugs. Victims of a car crash caused by a drugged driver could sustain life-changing injuries that can result in pain and suffering, extensive medical bills, and loss of freedom. If you or a loved one have suffered due to an impaired driver, you may be entitled to compensation, depending on the circumstances of your case.
Is it Legal to Drive While Under the Influence of Drugs?
Although "driving under the influence" is commonly associated with alcohol use, it can also relate to drug use. In Illinois, it is illegal to operate a motor vehicle under the influence of any intoxicating compounds that could make a person unable to drive safely. An impaired driver can receive a DUI for both legal and illegal drug use. For example, even though marijuana is legal for medicinal use in Illinois, and it will be legal for recreational use starting on January 1, 2020, a person may face DUI charges if they have more than five nanograms of THC per milliliter in their blood or 10 nanograms per milliliter in another bodily substance. Penalties such as heavy fines, prison time, and loss of one's driver's license can result, and a person may also face civil judgments for injuries caused in an accident.
...