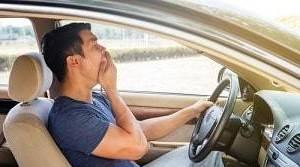 Just as it is dangerous for a person to drive while distracted or under the influence of drugs or alcohol, falling asleep at the wheel can lead to car accidents, serious injuries, and wrongful deaths. In fact, according to the National Highway Traffic Safety Administration (NHTSA), there were a reported 795 fatalities and 91,000 motor vehicle crashes linked to drowsy driving in 2017. There are a wide variety of factors that can contribute toward driver fatigue, and victims injured in an accident caused by a drowsy driver may be able to recover financial compensation for their pain and suffering, medical care, and property damage.
How Does Drowsiness Affect a Motorist?
When a person gets behind the wheel, he or she should be able to fully concentrate on the road, as split-second decisions often have to be made. A driver who is sleepy or feeling the effects of fatigue is likely to experience impairment to their motor functions and cognitive skills, including:
...