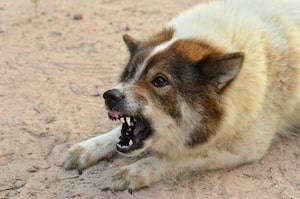 Dogs can be loving, loyal companions. However, dogs are also animals with sharp teeth and claws that are capable of causing severe injuries. If you or a loved one were bitten or otherwise injured by a dog, you may have questions about your legal rights. You may wonder, "Is the dog's owner liable for my injuries?" or "Who will pay my medical bills?". The laws regarding liability for dog attacks vary from state to state. In Illinois, there are many cases in which a dog owner is liable for damages caused in a dog attack.
Illinois is a Strict Liability State
State laws regarding injuries from dog attacks typically fall into two categories: laws based on strict liability and laws based on negligence. Some states do not hold a dog owner responsible for injuries caused in an attack if the owner did not know that the dog was dangerous. Dog owners in these so called "one-free-bite" states may avoid liability for injuries caused by their dog if their dog has never bitten someone before. However, Illinois is a strict liability state with regard to dog bites. An owner may be liable for injuries caused in a dog attack even if the dog has never bitten anyone or showed previous signs of aggression.
Seeking Compensation for Injuries Caused by a Dog
If you were bitten by a dog, you may have sustained deep lacerations, bruising, fractures, and other painful injuries. You may have needed emergency room care, stitches, antibiotic medication, and even surgery. Through a personal injury claim, you may be entitled to compensation for your medical expenses and other damages. Illinois law states that a dog owner is liable for damages caused by a dog bite or dog attack if:
...