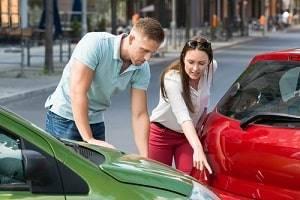 In Illinois, any person found "at fault" in an incident involving bodily injury or physical damage to property will be held liable to pay the other party. This is common when determining liability for car accident damages and injuries. However, this does not always mean that a court will order one party to fully cover another's losses. Instead, some limitations can greatly affect the amount of compensation the liable party will owe, so it is important to understand what those restrictions are. If you have any questions or concerns regarding a personal injury case, speak with an attorney knowledgeable in Illinois tort laws to protect your rights to compensation.
Illinois Code of Civil Procedure
The Illinois Code of Civil Procedure clarifies how Illinois' tort liability laws are applied in a settlement. Although a theoretical definition of tort laws suggests that one party may be at fault while the other receives compensation from the responsible party's insurance company, real-world cases tend to entail negligence from both parties involved in an accident. This does not instantly disqualify a plaintiff from receiving compensation after an accident. Instead, he or she just has to prove that the other party was more than 50 percent at fault.
...