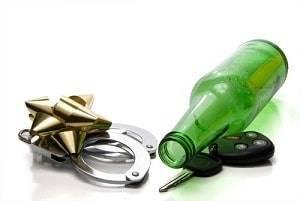 For many people, the holidays are an opportunity to visit with friends, family, and loved ones. Ranging from dinner parties to work gatherings, the number of celebrations seem to be endless around this time of year. Depending on the occasion, alcoholic beverages may be served. For anyone who plans to drink, it is imperative to think ahead for a safe ride home. Operating a vehicle under the influence of drugs or alcohol is illegal in Illinois, and it can lead to devastating consequences, including life-threatening injuries and wrongful death. If you have been the victim of a car accident involving an intoxicated motorist, you may be entitled to financial compensation for your pain and suffering.
Holiday Drunk Driving Statistics
For a time of year that is supposed to bring joy and happiness, tragedy can often occur. According to the U.S. Department of Transportation, over the past five years, an average of 300 people have lost their lives due to drunk driving car accidents between Christmas and New Year's Day. Even more shocking, 781 individuals died in December of 2016 because of an intoxicated motorist. Due to the prevalence of driving under the influence of alcohol (DUI) this time of year, many police departments are likely to increase the number of officers and checkpoints on Illinois roadways.
...