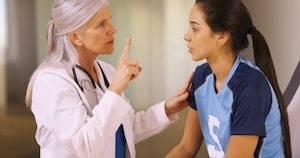 Of the different types of injuries that a person may experience, traumatic brain injuries (TBIs) are among the most serious. Unfortunately, injuries affecting the brain are not always recognized or understood. Following an incident such as a car accident or a slip and fall, a person will likely focus on forms of bodily harm that are immediately evident, such as broken bones. They may not even realize that they suffered a brain injury until several days or weeks later, and they may not associate their symptoms with the accident where the injury occurred. For those who have been injured, it is important to understand the effects that a brain injury can have, and by doing so, they can pursue compensation for the ways the injury has impacted their life.
Health Concerns Related to Traumatic Brain Injuries
Immediately following a concussion or other type of brain injury, a person may experience symptoms such as headaches, nausea, vomiting, fatigue, difficulty sleeping, dizziness, or confusion. In mild cases, these symptoms may improve or go away after a few days or weeks. In moderate or severe cases, symptoms may persist or get worse, and a person may also experience long-term or permanent health issues, including:
Cognitive impairment - In addition to memory loss, damage to the brain may lead to a variety of other issues that affect a person's ability to think, reason, and perform daily activities. They may struggle with problem-solving, paying attention to people or tasks, following directions, or managing daily activities such as household chores, driving or operating equipment, preparing food, or maintaining proper hygiene. A person may also experience language deficits that affect their ability to speak, read, write, or understand what others are saying.

...